Open DC Sdn. Bhd. was incorporated in the year 2017 which in turn is a wholly-owned subsidiary of Extreme Broadband Sdn. Bhd. It was founded by Managing Director Weng Yew Wong who has 14 years of experience in driving to improve Malaysia's Internet speeds and also conceptualizing in operating high-quality data center facilities.
Open DC's services also offers best–in–class operating and maintenance procedures, while providing carrier independent high-bandwidth access within secure and resilient environments as well. We offer a variety of managed solutions for a diverse range of clients; from small start-up companies looking for low-cost collocation, to facilitating the exchange of Internet traffic and peering activities through Johor Bahru Internet Exchange, or web-hosting for large corporates seeking to leverage on Open DC's significant data center assets.
Open DC's ambition is to become the market leader in the design, construction, and management of sustainable modular data centers. Open DC designs build and manage sustainable modular data centers for its customers on a project basis.
We employ a standardized and perfected blueprint that enables us to deliver a complete data center within a very short period of time. Thanks to the modular design, this can always be tailored to the customer's wishes. Our customized services are designed to improve the performance of your IT infrastructure while saving you time, money, and worries.
Currently, our Open DC data centres are operating at two different locations, CJ1 at Cyberjaya and JB1 at Level 16, Menara MSC Cyberport Johor Bahru. Our latest data centre; JB2 resides at Level 6, Menara Ansar Johor Bahru, conceived as the second Point-of-Presence (PoP) for DECIX-JBIX to accommodate rising peering requests.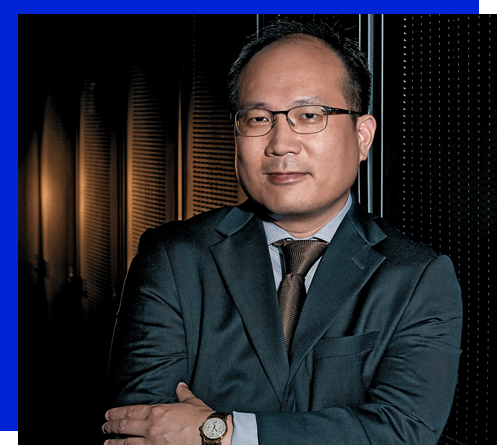 Founder & Chief Peering Officer
An engineer by training, Weng spent his early career as a technical manager in Newbridge Networks and Alcatel. In 2005, he founded Extreme Broadband, a licensed network service provider headquartered in Putrajaya, Malaysia. In 2018, the EBB group launched Open DC Data Centre to enhance connectivity option in Malaysia. Weng's passion is in developing connectivity industry and building connectivity ecosystem in the region.
Read the latest press releases, insightful blog posts by Open DC thought leaders and solutions for today's business challenges.